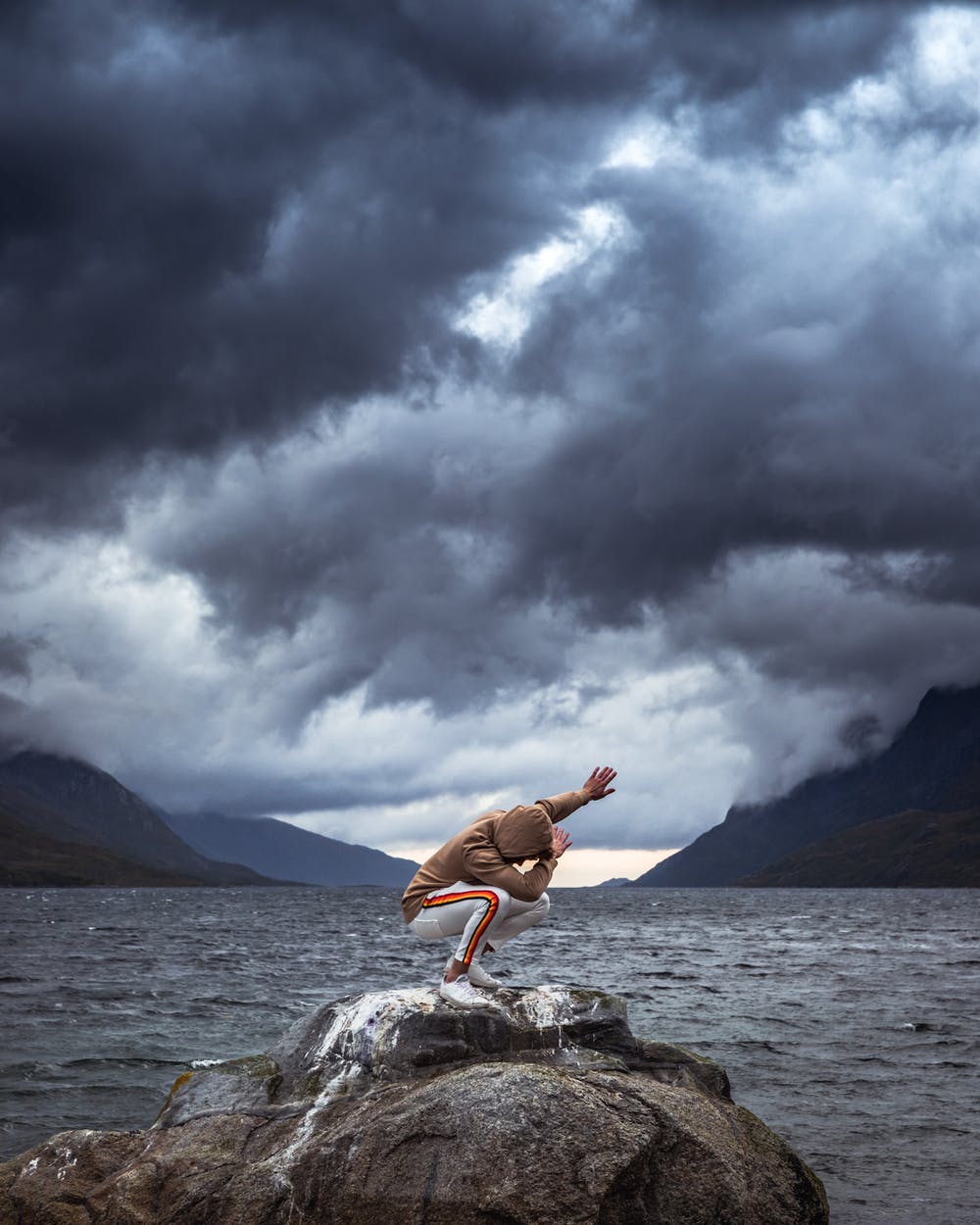 Our current events certainly could give us occasion to be very concerned about the future. Concerned to the point of fear and despair. I know of a number of Christians dealing with fear and panic attacks which is causing them to seek medication.
I have had experience with gripping paralyzing fear. It caused me to dig deep into the Word of God and to understand how God wanted me to deal with it. Because this is a problem for many I want to share
what I learned.
The first thing I had to accept was that fear is nothing more than a lack of faith in God.
There are three kinds of fear. Fear of God, fear of man and fear of the devil. Fear of the devil and man can almost be lumped together.
"The fear of the Lord is the beginning of wisdom"Prov. 9:10 .This word for fear also means reverence. It is not a fear of punishment but a more reverence of Who He is and the awesomeness of His power.
Jesus speaking said "And I say to you, my friends, do not be afraid of those who kill the body, and after that have no more that they can do. But I will show you whom you should fear: fear Him who after He has killed has power to cast into Hell, yes I say to you fear Him!"Luke 12:4-5
God's love should so permeate our hearts that we trust Him completely and eliminate fear.
"Love has been perfected among us in this, that we may have boldness in the Day of Judgment: because as He is, so are we in this world. There is no fear in love; but perfect love casts out fear, because fear involves torment. But he who fears has not been made perfect in love."1 John 4: 17-18
The word for fear here is Greek "phobos" where we get the word phobia. Paralyzing fear. There is no phobia in love. Perfect love, God's love, casts out all phobias when we dwell in His love because fear involves torment. God does not want His children to be tormented.
Jesus got into a boat with His disciples. Jesus went to sleep. A violent storm came up and frightened these experienced fishermen. They woke Him up afraid they would sink. Jesus said "why are you fearful o you of little faith"Matt 8: 23-27
Fear is evidence that His love has not yet been made perfect in our lives. That is not to say we are not Christians because we fear but we have not matured and increased our faith to get beyond our fears.
God never intended for us to be fearful. It is a tool of the enemy to keep us from doing the work of God and enjoying life with Him.
The question then becomes how do we overcome fear? These are practical tips from personnel experience.
Don't rationalize your fear or anxiety. Don't justify it or make excuses.
Face your fear head on. Acknowledge the source of your fear. It is a tool of the enemy and not an instrument the Living Loving God uses against His children.
Do not feed the fear. That means do not listen to negative radio, tv or internet sources that cause you to dwell on your fear.
Identify when you are most vulnerable to attacks of fear. Try to avoid those situations. Be prepared with scripture verses to combat the fear. Understand it is an attack of Satan. Satan attacks when we are the weakest. When you are attacked make mental noise to block out the negative. Begin speaking scripture you remember about God's love and protection or sing your favorite Christian songs. Do this for as long as it takes.
When faced with fear turn to the Word.
God is our refuge and strength, a very present help in trouble, therefore I will not fear, though the earth be removed and though the mountains be carried into the sea. Psalm 46:1
"I will not fear" does not mean there is no cause for fear. The statement is an act faith that by will and determination you will not submit to fear.
For this is God, our God forever and ever, He will be our guide even unto death. Psalms 48:14
Yea thought I walk through the valley of the shadow of death I will fear no evil For You ARE WITH ME, Your rod and staff comfort me. Psalms 23
Our strength comes from the Lord. Scripture is of little use until we apply it to our own daily lives.
Put on the whole armor of God and walk boldly through your fear.